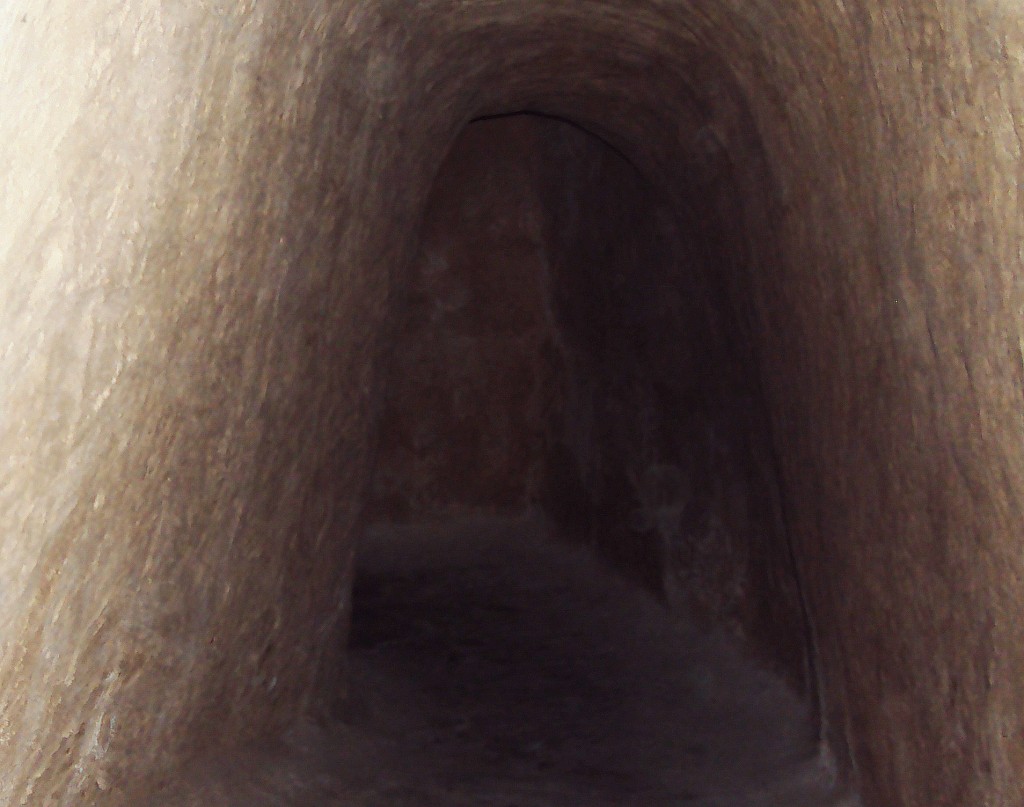 This article was published previously in Saigoneer http://saigoneer.com
Very few foreign tourists ever set foot there and it seems that only those living in the area know of their existence. But the pioneering Phú Thọ Hòa Tunnels in Hồ Chí Minh City's Tân Phú District played an important role during the First Indochina War and served as the prototype for their more more famous counterpart at Củ Chi.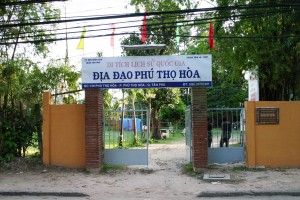 Constructed by the Việt Minh in 1947 in an area which embraced Phú Thọ and Lộc Hòa hamlets, the Phú Thọ Hòa Tunnels (Địa đạo Phú Thọ Hòa) are said to have been Việt Nam's very first revolutionary tunnel network, created to serve as a guerilla base and storage facility for attacks on French bases in Saigon. Packed with weapons, food and medical supplies, the tunnels played a crucial role in the First Indochina War.
In mid 1947, special teams were set up to dig the tunnels in conditions of utmost secrecy. The work was carried out at night time and excavated soil was carefully removed and spread onto nearby fields, where it was used to cultivate cassava plants. Each tunnel in the network was originally 0.8m wide x 0.8m high and was accessed by a concealed 0.4m x 0.2m entrance, covered by a lid.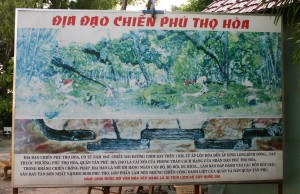 Along each tunnel, the teams built breathing holes to improve air circulation and drains to prevent flooding. Over 1 linear kilometre of tunnels was dug, each tunnel connected to the next one by a short corridor. The complex also incorporated three large underground caverns which could be used either as meeting rooms accommodating four to five people or as provisions and weapon stores.
The Phú Thọ Hòa tunnels were completed in just a few months and at the height of the First Indochina War over 1,000 revolutionary soldiers and many leading party members are said to have operated from them. They were used as a base from which several major offensives were launched against French forces, including a 1947 attack on Tân Sơn Nhì, and a 1948 attack which destroyed a Cao Đài army post at Vĩnh Lộc junction.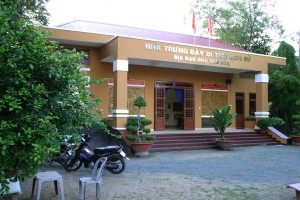 It is said that, after the Vĩnh Lộc junction attack, a group of Việt Minh soldiers disguised as "puppet troops" followed a French detachment back to Phú Thọ Hòa Police Station and destroyed it, killing all of its occupants. Several other missions were also launched from the tunnels, including a 1949 attack on Gò Đậu (Ấp Bình Long) and a 1952 ambush at Tân Sơn Nhất Air Base.
Soon after the completion of the Phú Thọ Hòa Tunnels, work began on the tunnel complex at Củ Chi. Both sets of tunnels played an important role in the First Indochina War, but the close proximity of Phú Thọ Hòa to the French high command in Saigon proved something of a mixed blessing and revolutionary activity soon switched to the more remote Củ Chi underground base.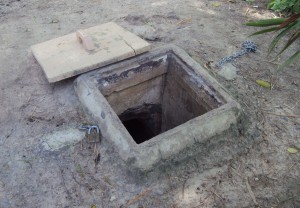 The development of the Củ Chi tunnels after 1962 and of residential tunnel networks at Vịnh Mốc, Vĩnh Linh, Mụ Giai and Kỳ Anh in the heavily-bombed "DMZ" after 1965 is, of course, the stuff of legend. It is said that the ingenious construction techniques applied in the creation of these later tunnel networks owed much to the pioneering work of the Phú Thọ Hòa tunnel builders.
Most of the original tunnels at Phú Thọ Hòa have long disappeared into the surrounding urban sprawl, but one "L"-shaped section measuring around 100m (30m plus 70m) has been restored and opened to the public. As at Củ Chi, visitors are invited to descend into the specially-enlarged tunnels to get some idea of how the revolutionary fighters would have lived.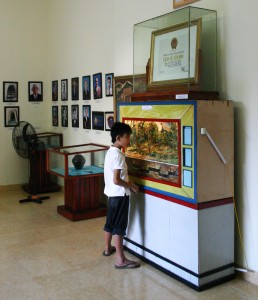 Afterwards, they can view the small exhibition room (Nhà Trưng bày Di tích Lịch sử Địa đạo Phú Thọ Hòa), which displays photographs of locations in the area where key battles of the First Indochina War took place, artefacts used by revolutionary fighters in the tunnels (tools for constructing them, utensils and medical equipment used by those living in them) and an illuminated model of the tunnels themselves.
The exhibition room also introduces a devastating attack on the nearby Phú Thọ Military Arsenal on 2 June 1954, which is said to have destroyed more than 10,000 tons of bombs, 10 million litres of petrol and other equipment. Signage is currently in Vietnamese only.
What's left of the Phú Thọ Hòa Tunnels are located in a small compound at 139 Phú Thọ Hoà in Phú Thọ Hoà ward, Tân Phú district of Hồ Chí Minh City. They were recognised by the Ministry of Culture and Information as a national historic monument in 1996 and are open to the public from 7.30am-11.30am and 2pm-5pm daily, admission free.
Tim Doling is the author of the walking tour guidebook Exploring Hồ Chí Minh City (Nhà Xuất Bản Thế Giới, Hà Nội, 2014) and also conducts Saigon and Chợ Lớn Heritage Tours.
A full index of all Tim's blog articles since November 2013 is now available here.
Join the Facebook group pages Saigon-Chợ Lớn Then & Now to see historic photographs juxtaposed with new ones taken in the same locations, and Đài Quan sát Di sản Sài Gòn – Saigon Heritage Observatory for up-to-date information on conservation issues in Saigon and Chợ Lớn.