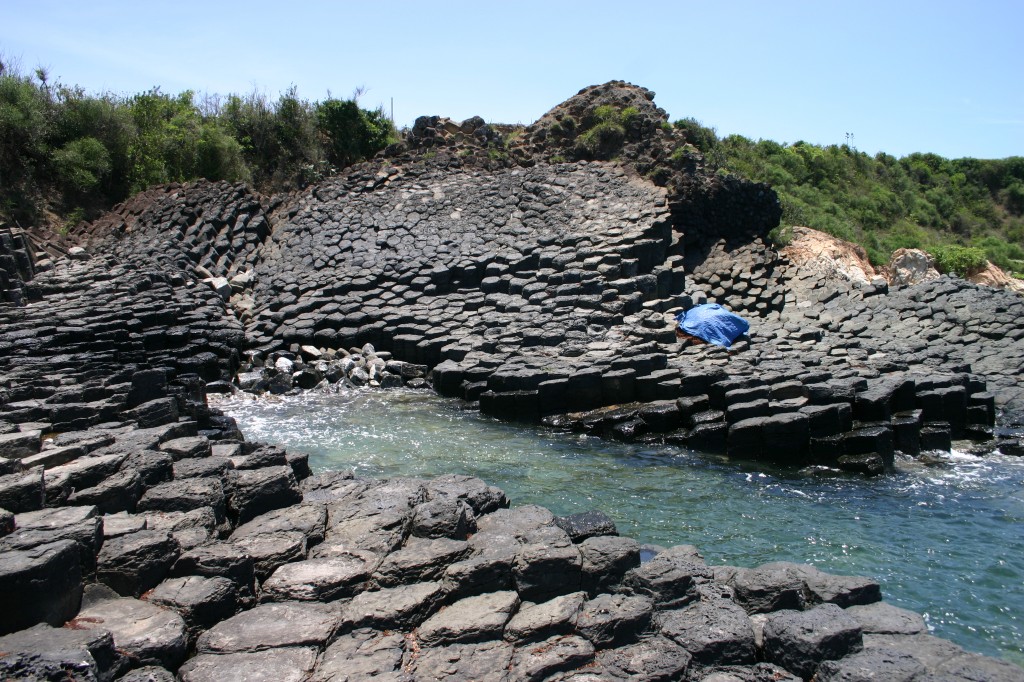 A stretch of extraordinarily shaped basalt columns in coastal Phú Yên province bears an uncanny resemblance to the world-famous Giant's Causeway UNESCO World Heritage Site in Northern Ireland.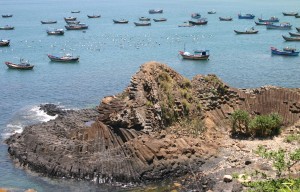 No visit to Northern Ireland is complete without a trip to the famous Giant's Causeway in County Antrim, where the cooling and solidification of ancient volcanic lava created around 40,000 vertical or gently inclined polygonal columns of extraordinary beauty.
According to legend, the columns and their identical counterparts at at Fingal's Cave on the Scottish island of Staffa (which inspired Felix Mendelssohn's famous overture "The Hebrides") are the remains of a causeway which was built by pugnacious Irish giant Fionn mac Cumhaill (Finn MacCool) to reach his Scottish rival Benandonner, who had challenged him.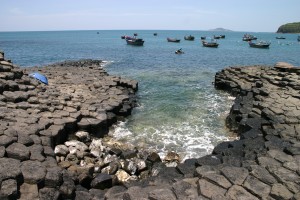 While the Giant's Causeway was declared a UNESCO World Heritage Site in 1986 and voted the fourth greatest natural wonder in the United Kingdom in a 2005 poll, a similar geological wonder right here in Việt Nam remains relatively unknown.
Accessed via a 14-kilometre dirt road leading west from Highway 1 at Ngân Sơn, 30 kilometres north of the Phú Yên provincial capital of Tuy Hòa, Ghềnh Đá Đĩa ("Plate Rock Cliff") comprises a 200-metre stretch of mainly pentagonal and hexagonal basalt columns, uncannily similar to those at Giant's Causeway.
Though recognised as a National Landscape Vestige in 1997, Ghềnh Đá Đĩa has yet to find its way onto international tourist itineraries.
Tim Doling is the author of the walking tour guidebook Exploring Hồ Chí Minh City (Nhà Xuất Bản Thế Giới, Hà Nội, 2014) and also conducts Saigon and Chợ Lớn Heritage Tours.
A full index of all Tim's blog articles since November 2013 is now available here.
Join the Facebook group pages Saigon-Chợ Lớn Then & Now to see historic photographs juxtaposed with new ones taken in the same locations, and Đài Quan sát Di sản Sài Gòn – Saigon Heritage Observatory for up-to-date information on conservation issues in Saigon and Chợ Lớn.