Visitors often tour Đà Nẵng City Museum without realising that it's located in the grounds of one of Việt Nam's few intact Vauban citadels.
The origins of Điện Hải Citadel may be traced back to 1813, when King Gia Long constructed a network of fortresses on either side of the Hàn River to protect the naval port at Tiên Sa. Originally built north of the current site, Điện Hải and its twin An Hải on the east side of the Hàn river were the largest fortifications in this network, which also included an elaborate system of city walls.
In 1823, Gia Long's son and successor Minh Mạng saw the need for stronger defensive works, so the original Điện Hải fortress was rebuilt "on a high mound" at the current location. It was upgraded from a fortress (đồn) to a citadel (thành) in 1835.
The current citadel dates from the reconstruction of 1847 by King Thiệu Trị. Like the second Gia Định Citadel of 1837 (see previous post, The Citadels of Gia Dinh), it was built according to the Vauban principles of military architecture as a square fortification with four corner bastions. Its 5m high walls had a circumference of over 550m and were surrounded by a 3m deep moat.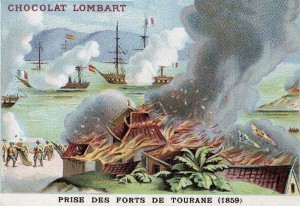 The citadel had just two gates – the south (main) gate and the east gate – and housed an out-of-town royal palace, an army barracks and storage facilities for food, ammunition and gunpowder. Around the walls were 30 cannon emplacements.
Điện Hải Citadel suffered extensive damage during the Franco-Spanish invasion of 1858, although since that first French campaign ended in failure, it was subsequently repaired and returned to use.
Following the establishment of the French concession of Tourane in 1888, the colonial authorities found the citadel too small to accommodate their own armed forces and instead established new infantry and artillery barracks nearby on what later became boulevard Jules Ferry, now Trần Phú street.
After 1888, they built a military hospital in the grounds of Điện Hải Citadel. During the early French period this doubled as the main city hospital.
Then in 1900, General Gustave Borgnis-Desbordes, commandant-in-chief of French troops in Indochina and Grand officier de la Légion d'honneur, sponsored the construction of Tourane's first Roman Catholic church in the grounds of the hospital.
It remained the principal place of Catholic worship in the city until the inauguration of the larger parish church, now Đà Nẵng Cathedral, in 1924.
Following the departure of the French, the École Française de Tourane (founded in 1894) was relocated into the old military hospital compound in the Điện Hải Citadel and renamed the Collège Français de Tourane in 1955, Lycée Blaise Pascal de Đà Nẵng in 1964 and Nguyễn Hiền Education Centre (Trung Tâm Giáo Dục Nguyễn Hiền) in 1967 before finally closing its doors in 1975.
Since Reunification the Citadel has housed various civic buildings, most recently the Đà Nẵng City Museum, which was rebuilt here in 2008. Although increasingly dwarfed by new high-rise buildings and threatened by the construction of housing against its west wall, the old citadel remains intact, thanks to its recognition as a national historic site in 1998.
A statue of General Nguyễn Tri Phương has been installed in front of the museum to remember his success in repelling the first French attack of 1858-1860.
Getting there
Thành Điện Hải, 1A Lý Tự Trọng, Phường Thạch Thang, Quận Hải Châu, Đà Nẵng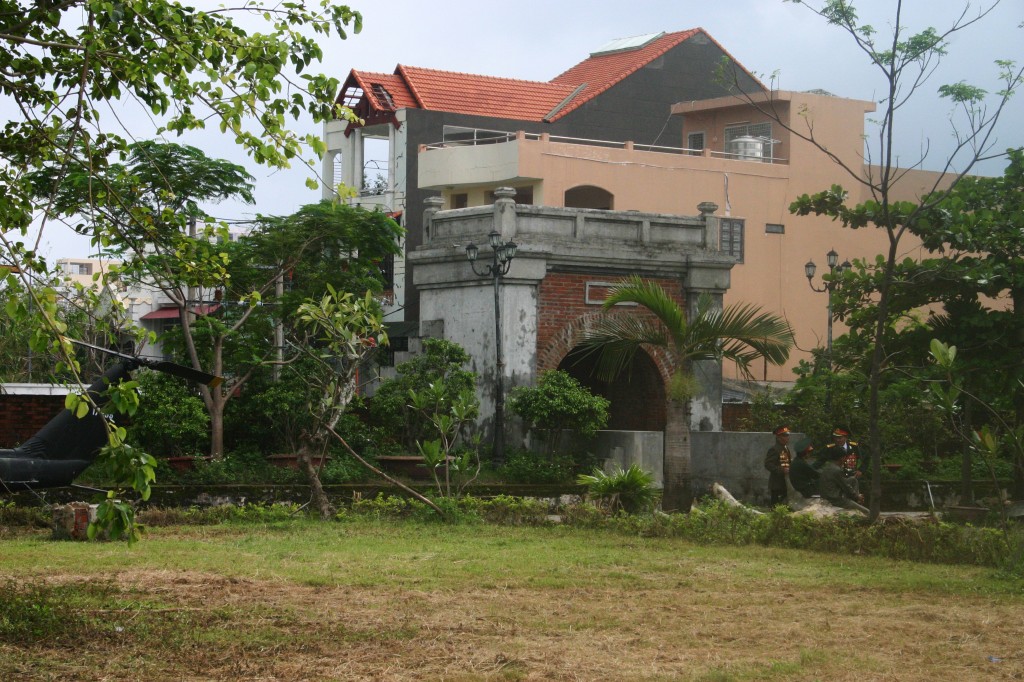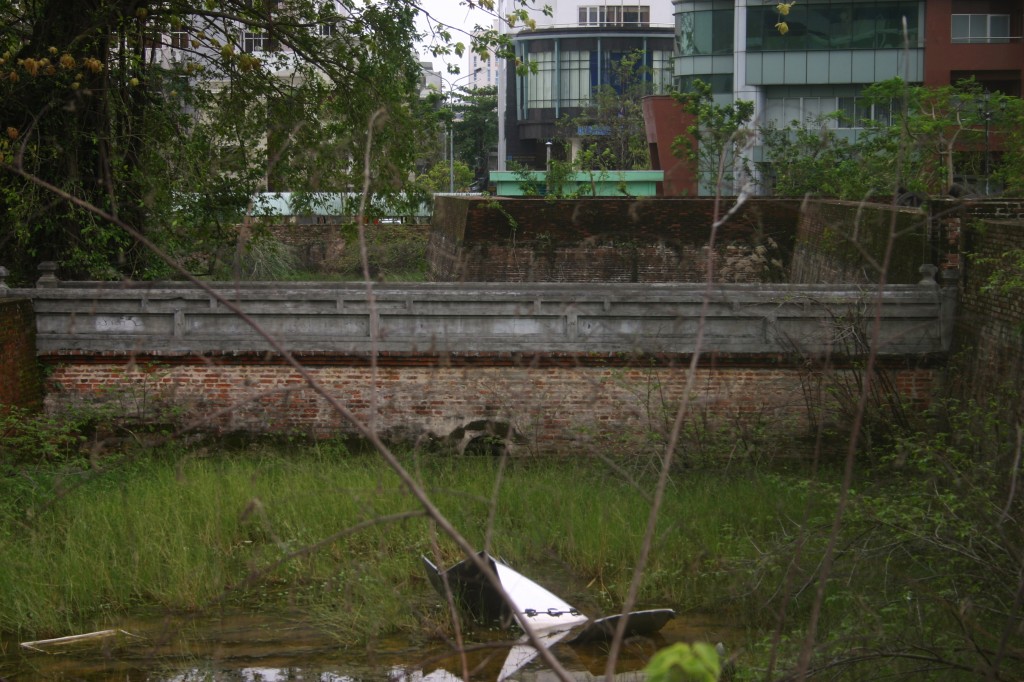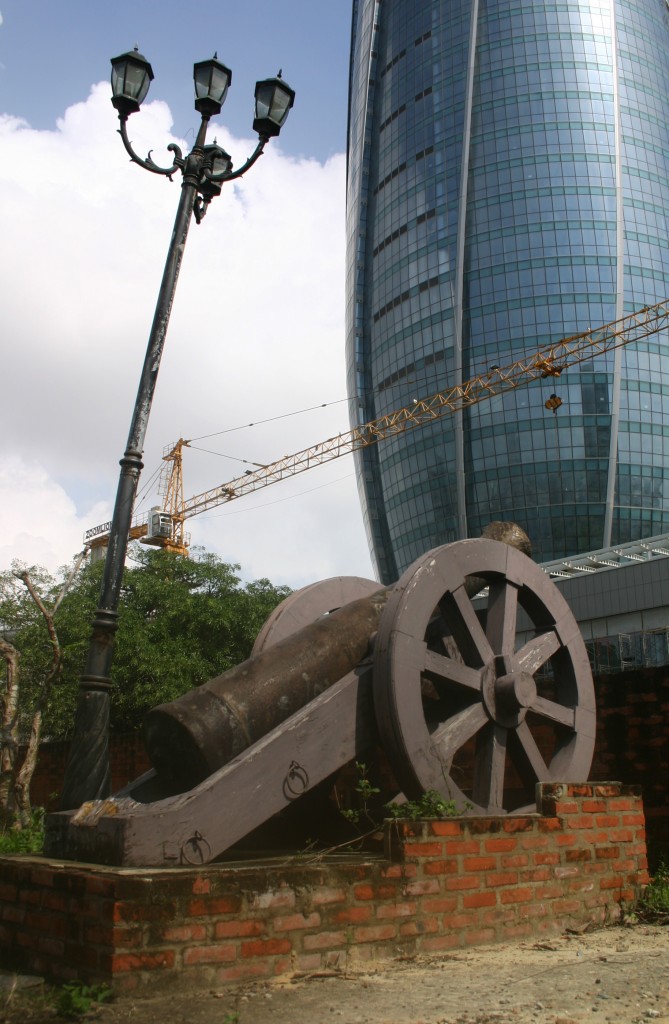 Tim Doling is the author of the walking tour guidebook Exploring Hồ Chí Minh City (Nhà Xuất Bản Thế Giới, Hà Nội, 2014) and also conducts Saigon and Chợ Lớn Heritage Tours.
A full index of all Tim's blog articles since November 2013 is now available here.
Join the Facebook group pages Saigon-Chợ Lớn Then & Now to see historic photographs juxtaposed with new ones taken in the same locations, and Đài Quan sát Di sản Sài Gòn – Saigon Heritage Observatory for up-to-date information on conservation issues in Saigon and Chợ Lớn.