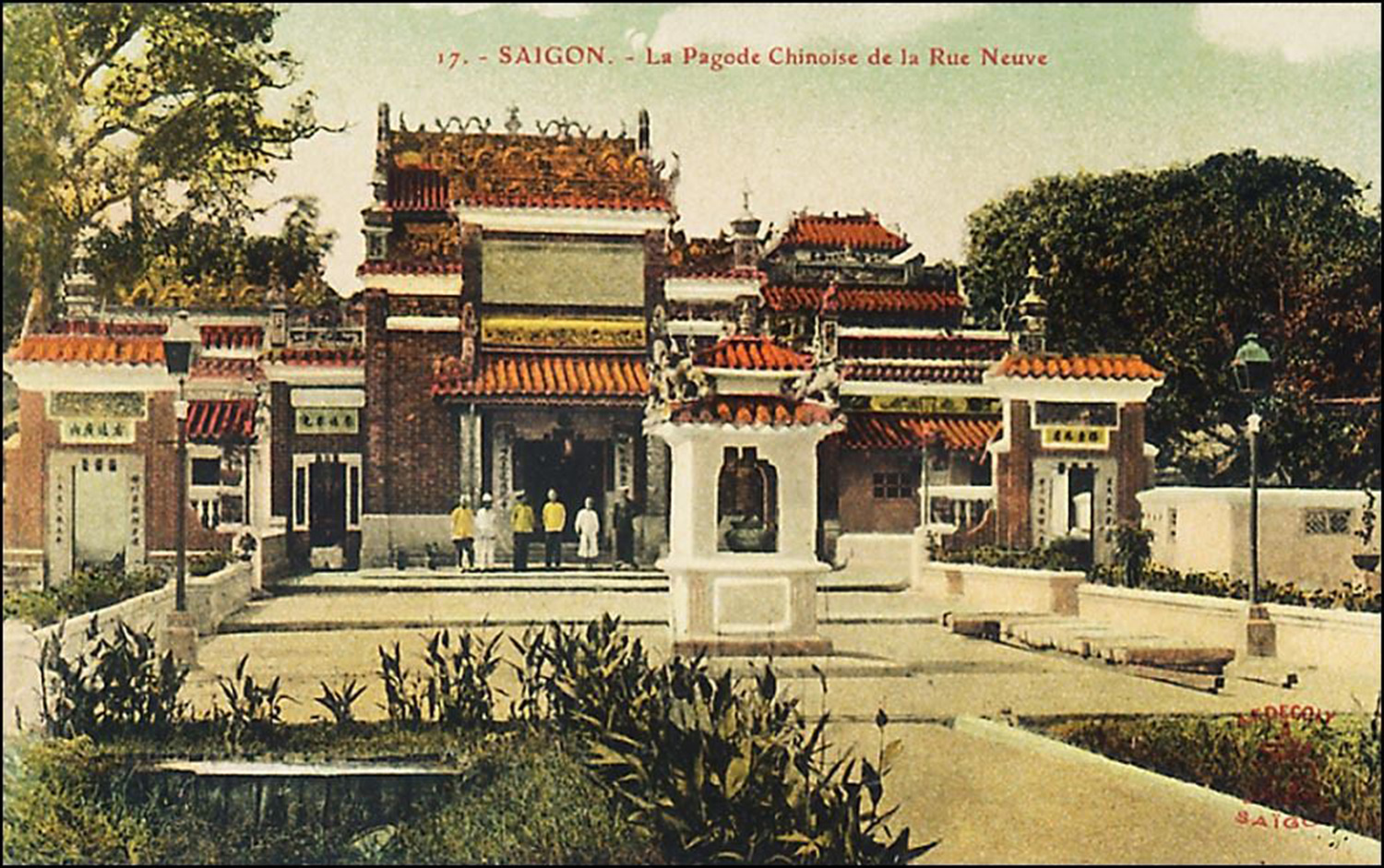 A review of La Pagode de Dakao by A. E. Lelièvre and Ch. A. Clouqueur, C. Ardin, Saïgon, 1914, 25pp., published in Le Journal des savants, Académie des inscriptions et belles-lettres (France), 1915
The Société des Études Indochinoises of Saïgon has, for a colonial society, rather a long history. Its creation dates back to 1883, when it took the place of the Comité agricole et industriel de la Cochinchine (Cochinchina Agricultural and Industrial Committee). Apart from its Bulletin, it has also issued a series of monographs about the various provinces which make up our colony, as well as a number of separate printed publications, some of which, like l'Astronomie Cambodgienne (Cambodian Astronomy) by F. G. Faraut, have considerable scientific value.
The booklet by Messrs Lelièvre et Clouqueur is dedicated to a monument of quite recent origin; Indeed, the Ngoc-Hoang Temple, better known in Saïgon as the pagode de Dakao, dates only from 1900, when the foundations were laid under the direction of Luu Minh, on the site of the former Mieu (temple) of Dakao, of which we can still see a wall, next to the stump of a large sacred tree of the banyan species "Cây da" or "Cây dung." A legend, the first part of which seems rather contrived, reports that "the Chinese Luu Minh, sentenced to life imprisonment for murdering his brother, devoted his entire fortune to the genie benefactors who had delivered justice by helping him to escape, and built the current pagoda next to the remains of a sacred tree, which, when it was hit by lightning, saved many people who had sheltered under its foliage."
The new temple, opened in 1906, is one of the most beautiful monuments in Cochinchina, and the modest objective of the study by Lelièvre and Clouqueur is to draw attention to this building, the architecture of which does not present any particular curiosity, and to excite the interest of visitors.
The authors provide us with a detailed description of the interior of the monument, which seems very richly decorated, but does not seem to me to be of special character, as it is a Taoist temple devoted to the Supreme Being, Chang Ti (Thuong De); there are many similar temples in China.
The publication of this booklet appears to me to have been a pretext for reproducing, in black and white and colour, the drawings by one of the authors, Mr. Clouqueur, which are very interesting to see because they have been reproduced with perfect fidelity by a local printing company.
Henri Cordier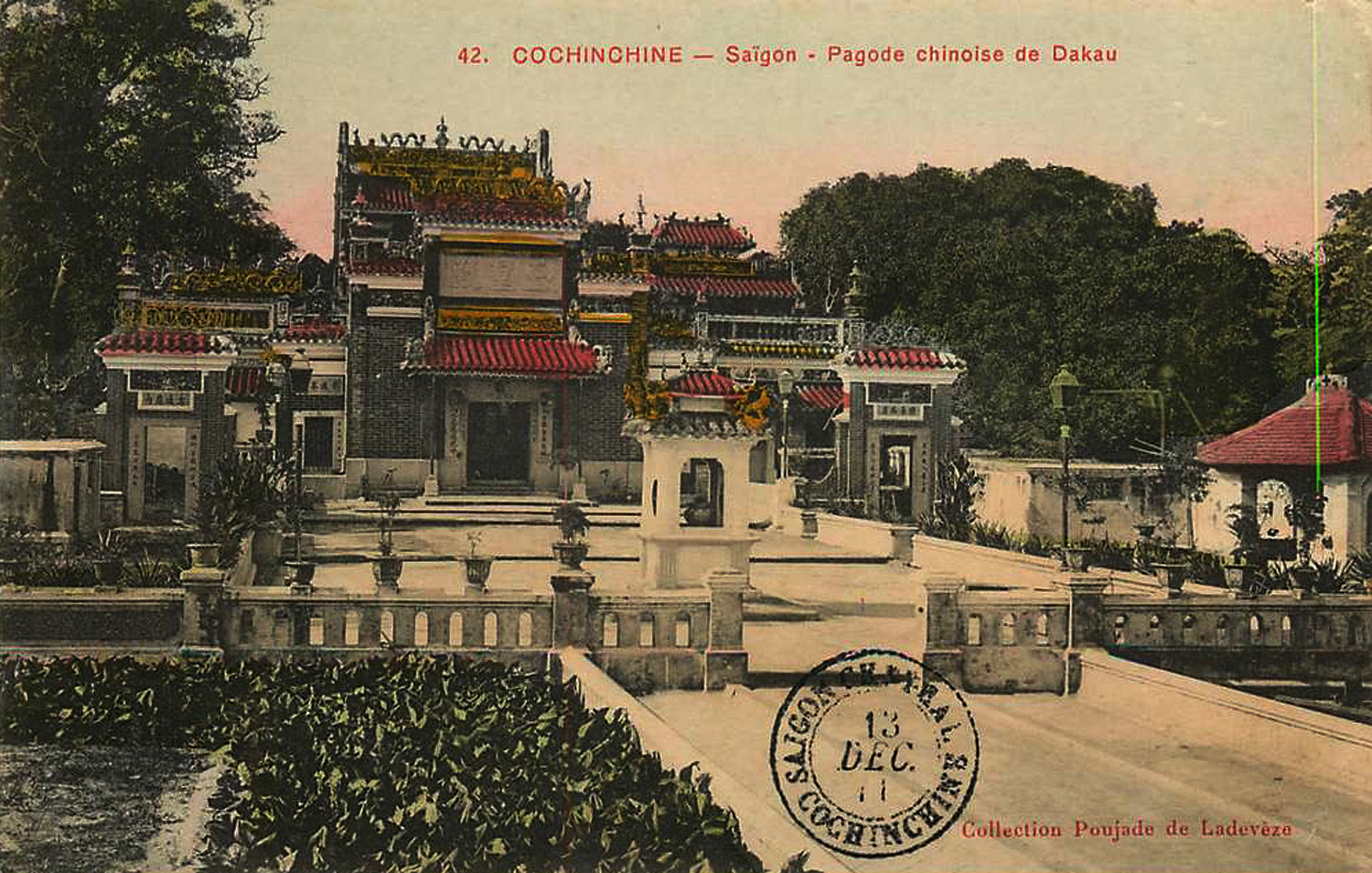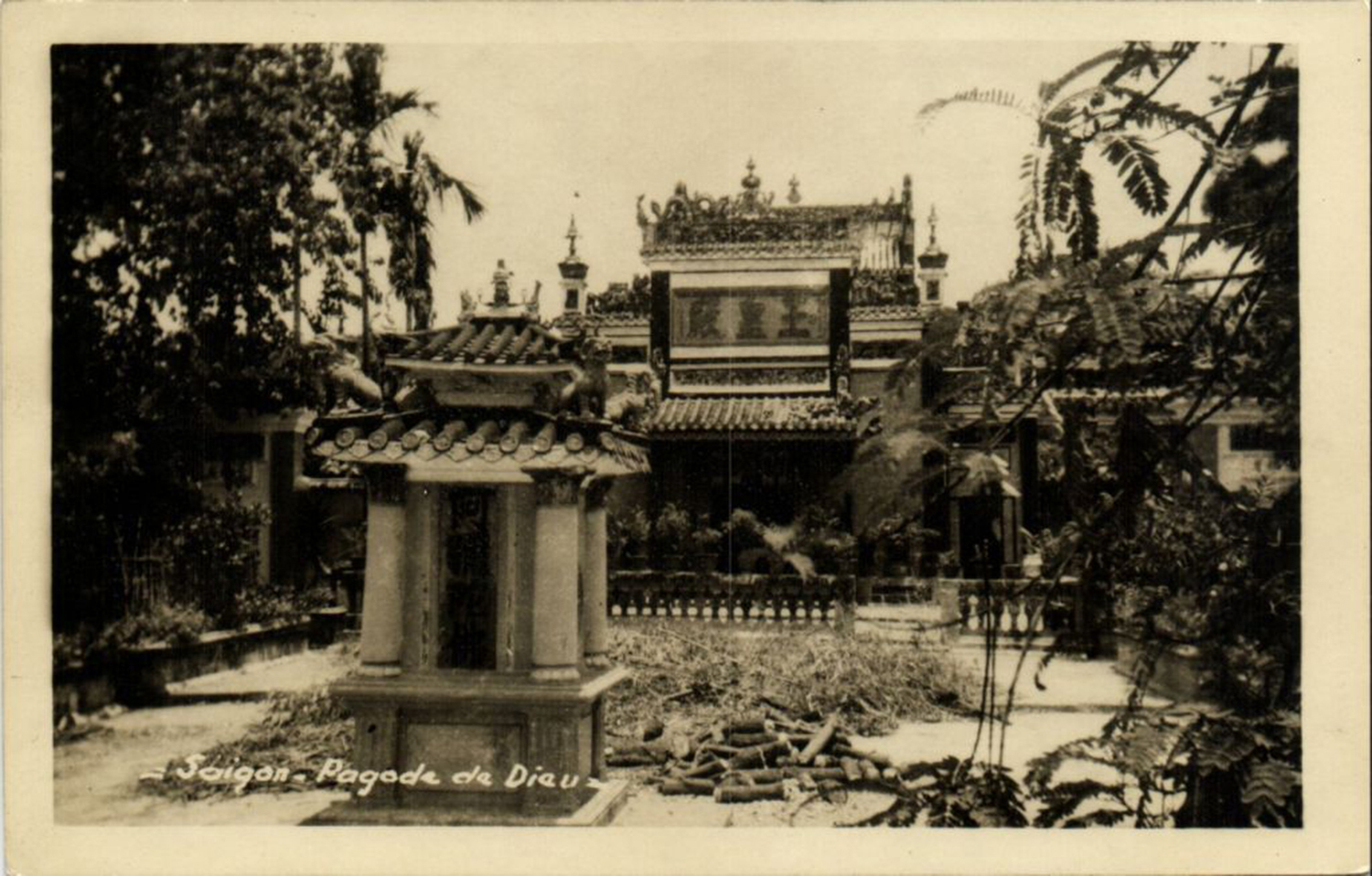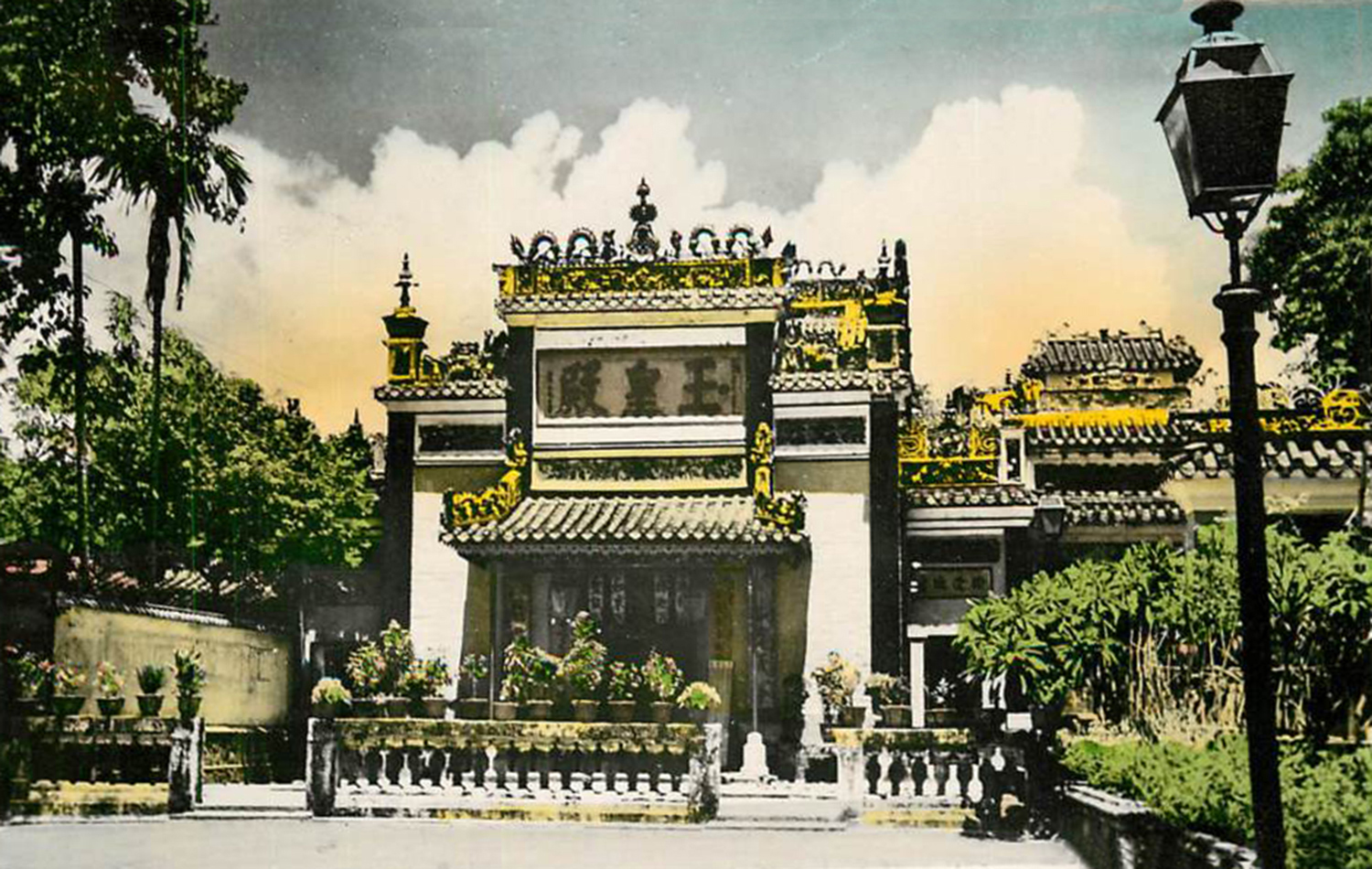 Tim Doling is the author of the walking tour guidebook Exploring Hồ Chí Minh City (Nhà Xuất Bản Thế Giới, Hà Nội, 2014) and also conducts Saigon and Chợ Lớn Heritage Tours.
A full index of all Tim's blog articles since November 2013 is now available here.
Join the Facebook group pages Saigon-Chợ Lớn Then & Now to see historic photographs juxtaposed with new ones taken in the same locations, and Đài Quan sát Di sản Sài Gòn – Saigon Heritage Observatory for up-to-date information on conservation issues in Saigon and Chợ Lớn.