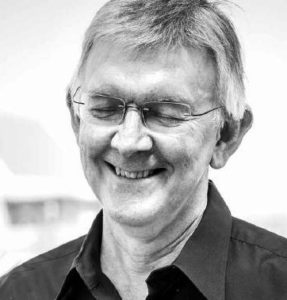 Originally trained as a medieval historian, Tim has spent most of his career in the cultural sector, running theatres and arts centres in Coleraine (Northern Ireland), Horsham (England) and Hong Kong and undertaking cultural projects in Asia, Africa and Europe for UNESCO, the British Council and Visiting Arts.
Since the 1990s Tim has been based mainly in Việt Nam, where from 1999 to 2004 he worked with the Vietnamese Ministry of Culture and Information on a Ford Foundation-funded project to develop arts management training curricula in three Hà Nội universities.
During the same period he created the Visiting Arts Cultural Profile national web portal project, which included the acclaimed Việt Nam, Cambodia and Laos Cultural Profiles, funded by the Rockefeller Foundation.
In 2007-2010 Tim worked with the Ministry of Culture of Slovakia to create the bilingual Slovakia Cultural Profile and in 2008-2010 he worked with the Aga Khan Trust for Culture and the Ministry of Culture in Kabul to create the first comprehensive English-language Afghanistan Cultural Profile web portal.
Tim has authored numerous books, including The Railways and Tramways of Việt Nam, Exploring Hồ Chí Minh City and guidebooks on North West and North East Việt Nam.
Tim's particular area of interest is carrying out detailed research on hitherto undocumented historic buildings, with a view to harnessing the heritage value of the urban landscape for tourism.
Tim is currently working on Exploring Huế, Exploring Hội An and Đà Nẵng and The Railways and Tramways of Việt Nam: Historic Postcards and Photographs.
Click here to read Ơi magazine's March 2014 interview with Tim Doling